And we've also decided to invest in some gorgeous new linens for the master bedroom and guest bedroom, and upgrade our towels!
We have never really spent a lot on duvet covers and sheets in the past. This time, we've decided to go all out and get something amazing for our room and something a little cheaper (though still lovely) for the guest room. For the master bedroom, we have just discovered
Seneca Portugese linen
which we adore: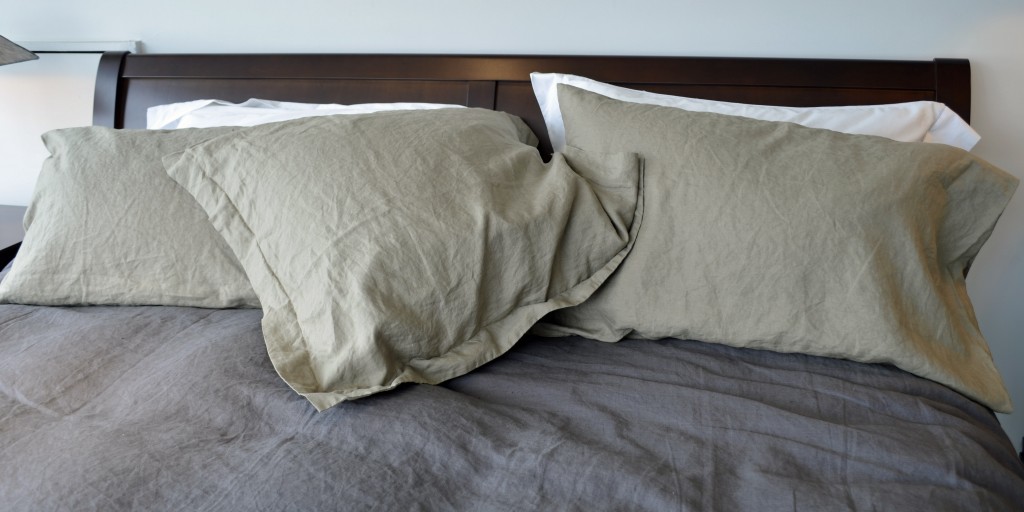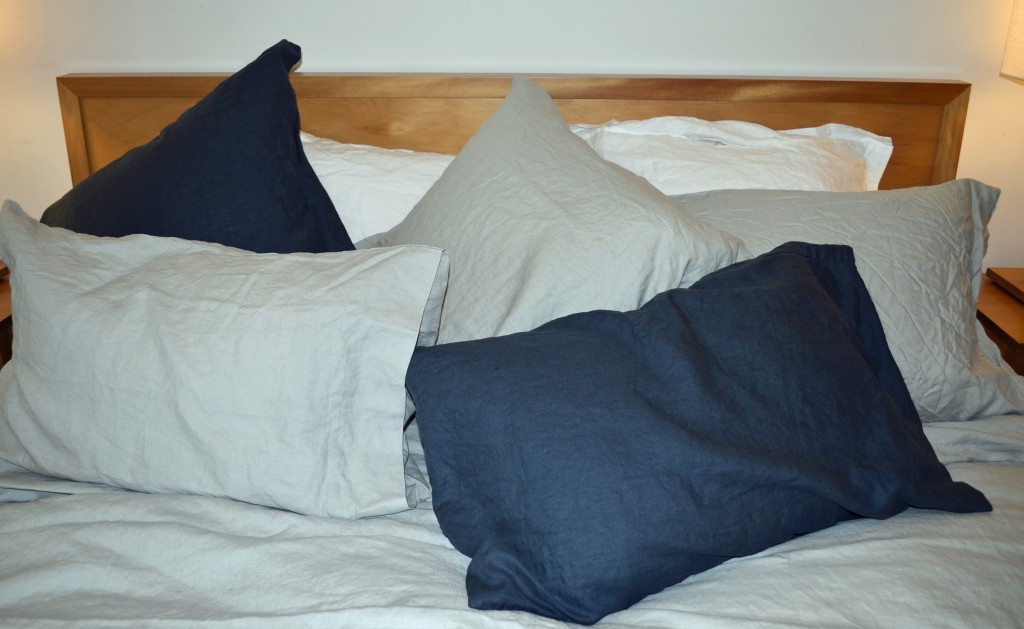 Trouble is, we can't decide between the charcoal shade for the duvet (first picture) with 2 charcoal pillows and 2 stone (also in the top picture), or a stone duvet with 2 matching pillows and 2 charcoal pillows (or dove grey - bottom pic) to contrast. Our bed is a similar shade to the one in the second picture and we have many Rose & Heather pieces of furniture in our home, so I think anything would look wonderful. I will let you know what we decide to do. We have seen all three shades in the flesh so we will think about it over the next week.
As for towels, today we popped down to Wallace Cotton in Newmarket and bought a new set of bath towels, bath mats and flannels in
a rich charcoal shade
. Our hand towel is
a cool ice blue
to contrast. Yep, we are big fans of grey!